42 Bridge St. East Windsor CT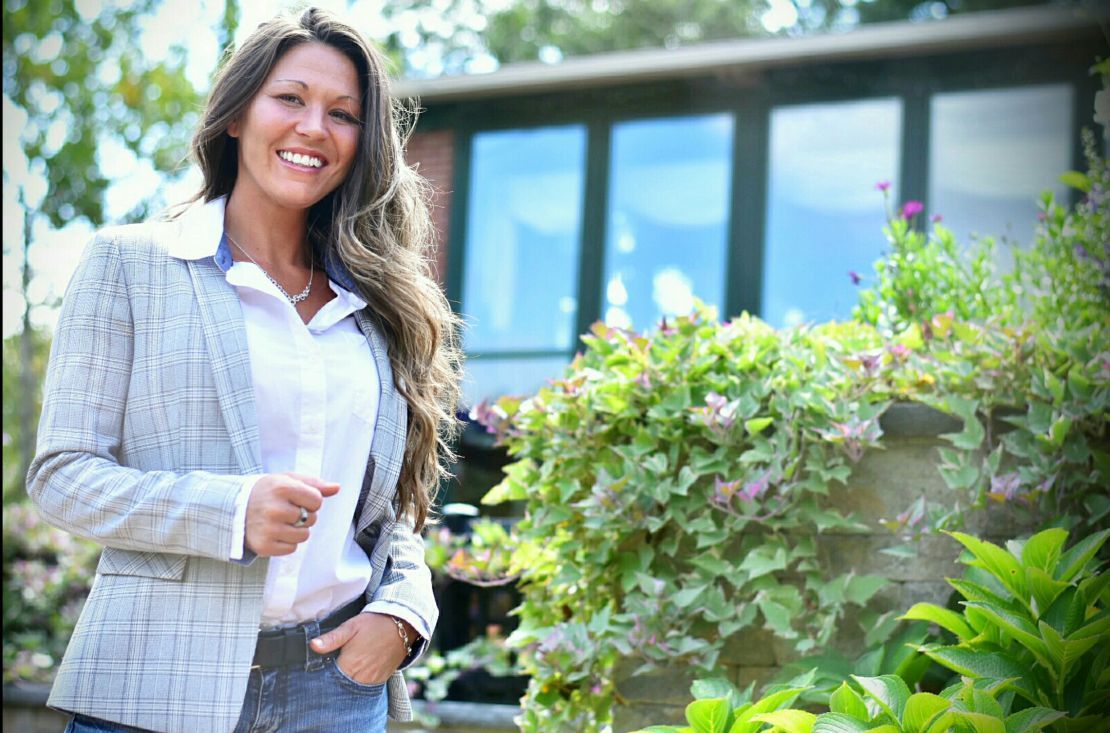 100% Committed to Bringing you Top Quality Service
Hands On Therapeutic Massage LLC located in East Windsor, CT is your one stop shop for health and wellness. Medical Massage Practitioner and Wellnes Coach Jaime Lee Johnson, LMT, MMP aids the community in lifestyle transformations through specific individualized medical massage plans and packages to get you back on track to finding the healthier happier you again.
"Hands Down, The Best Massage Therapist Around!"
Open Tuesday- Friday
By Appointment Only
Quick Rates/ Packages
Therapeutic Massage
$130 60 Min
$170 90 Min
5 One Hour Sessions $590.
$60 savings
5 90 Min Sessions $780.
$70 savings
5 month expiration on 5 session packages.
Packages are designed to expedite benefits by getting you on a consistent schedule to better
implement Therapeutic Massage into your Health Care Regimen.
Wellness Coaching
Offered Mon-Wed
Phone call or Video call. You decide what your comfortable with.
1 Hr session
Introductory Offer $90
Welcome!!!! If you're looking for a Professional Massage Practitioner, or a Pain Relief Specialist, you may look no further. As a Medical Massage Practitioner, Jaime Lee Johnson is focused on chronic conditions, ailments and areas of pain. Starting with a thorough intake process, she listens and asks questions to find exactly what and where you need attention, then integrating specific advanced techniques to provide high levels of benefit in a relaxed and nurturing manor.
* All sessions are by appointment only. Appointments must be booked online at the top of this page. Please feel free to call if you have any questions.
* Please note- Same day cancelations and no-shows do result in full price of the session or loss of session for package holders, loss of promotion/special deal or loss of gift certificate.
Client Testimonial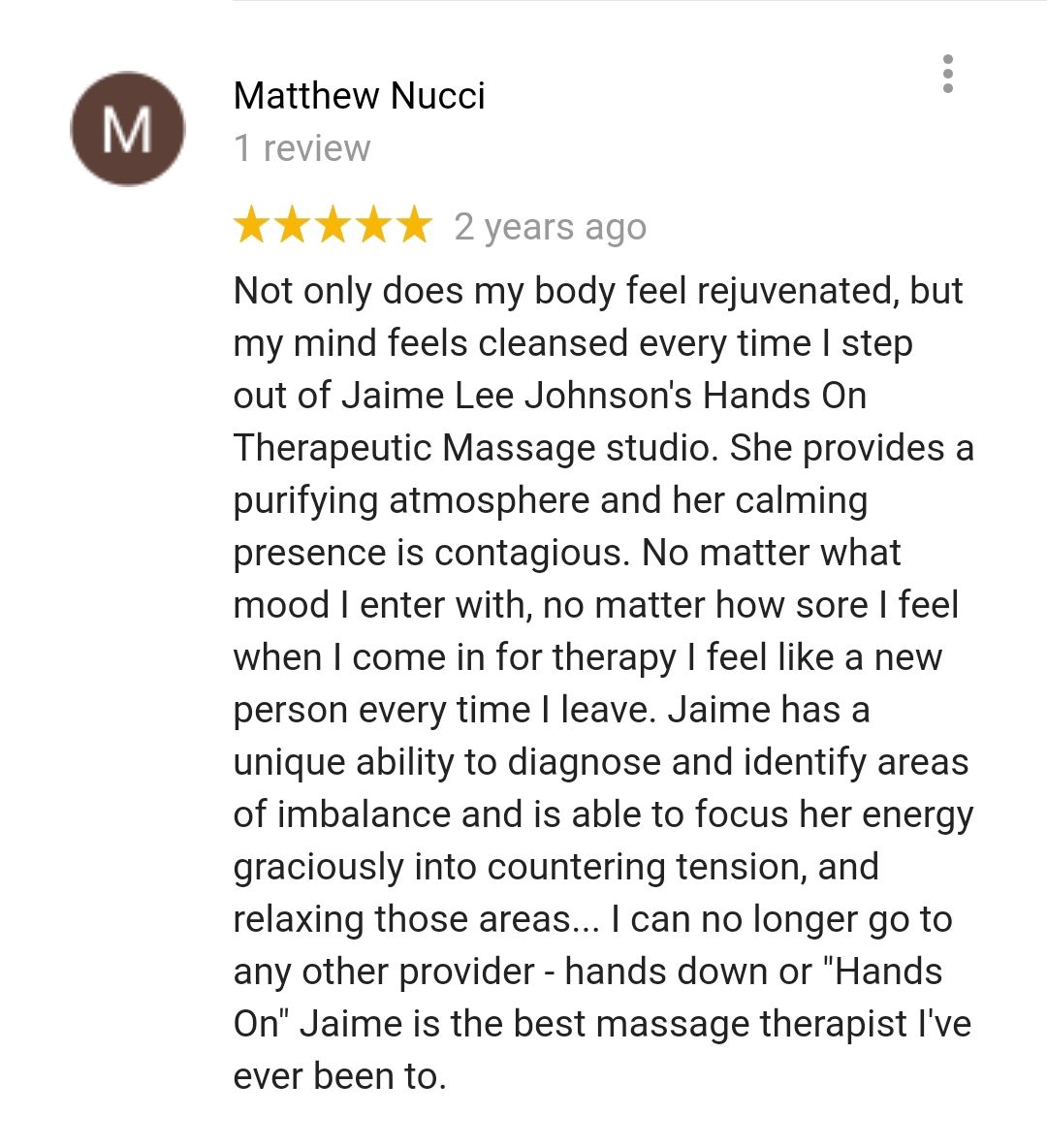 "The Best Massage Therapy Practice Around"